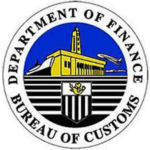 BOC: CLIENT PROFILE REGISTRATION SYSTEM
The Client Profile Registration System (CPRS) is a module of the Bureau of Customs Electronic-to-Mobile System [e2m] which builds up its database of stakeholders transacting with Customs. It determines the access rights of an e2m user in the BOC system.
InterCommerce implements a self-service CPRS application which enables the BOC stakeholder to encode, validate and submit profiles to Customs directly and receive responses directly as well. It also enables submission of an application for renewal of an expiring registration.